FREE UK delivery*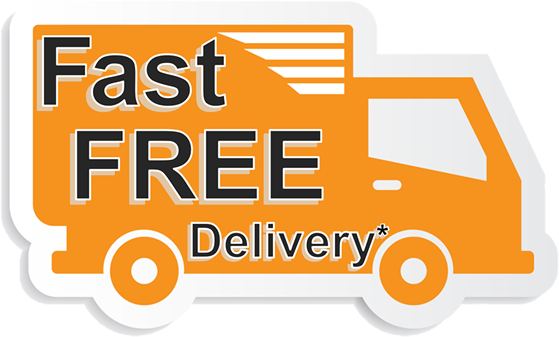 Please call us on 01278 286 027 for Scottish Highlands and European delivery options or for chain harrow advice.
*UK Mainland only not including Grampians & Highlands
---
FREE 5 YEAR WARRANTY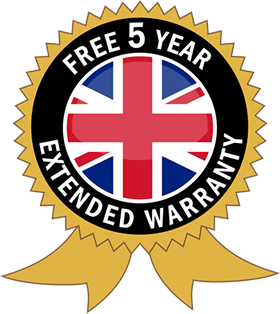 We include a free 5 year extended warranty with our chain harrows.
---
All Professional 10ft deep FREE UK mainland delivery and a FREE 5 year extended warranty.
chain harrows include a as standard,

ONLINE PAYMENTS

We use WorldPay to process our online payments. After you have placed your order you will receive a proof of payment from WorldPay and we will send an email to you when your order has been despatched.
CHOOSE YOUR WIDTH
Select the chain harrow width you need choosing the combination of 10ft deep mats you prefer.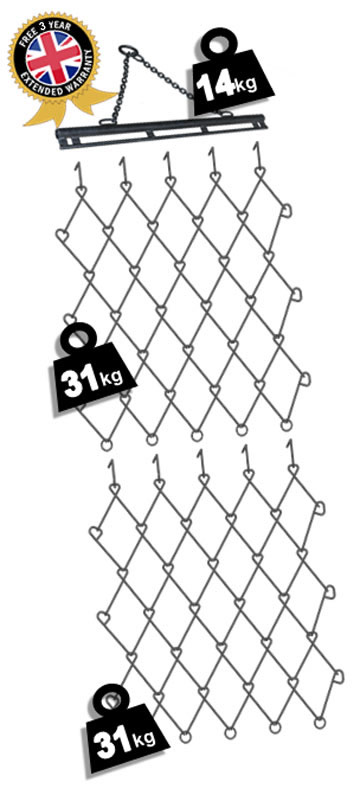 TINE: Fixed
DEPTH: Professional 10ft depth
WIDTH: 4ft wide
WEIGHT: 76kg (2 x 4ft mats 62kg, drawbar 14kg)
4ft x 10ft chain harrow
supplied with a heavy duty drawbar
£352.00
RRP ex VAT
£332.20
ex VAT
£402.00
inc VAT
Was: £402.00 Now: £357.60
Please choose a harrow wider than your towing vehicle to keep a safe distance from the edge of your area and to remove tyre marks. For a general guide, please visit our Towing Vehicles page
*Call 01278 286 027 for next day, Scottish Highlands or European delivery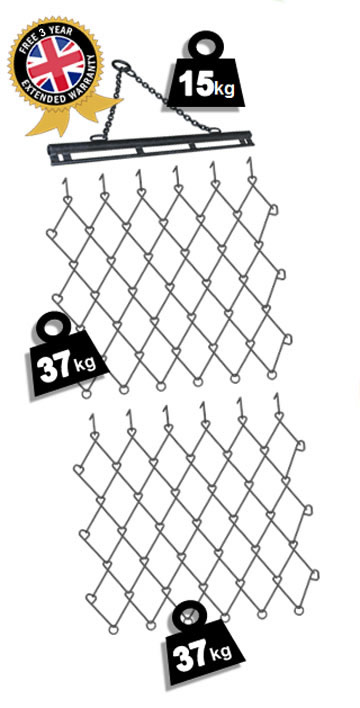 TINE: Fixed
DEPTH: Professional 10ft depth
WIDTH: 5ft wide
WEIGHT: 89kg (2 x 5ft mats 74kg, drawbar 15kg)
5ft x 10ft chain harrow
supplied with a heavy duty drawbar
£415.00
RRP ex VAT
£395.00
ex VAT
£474.00
inc VAT
Was: £474.00 Now: £426.60
Please choose a harrow wider than your towing vehicle to keep a safe distance from the edge of your area and to remove tyre marks. For a general guide, please visit our Towing Vehicles page
*Call 01278 286 027 for next day, Scottish Highlands or European delivery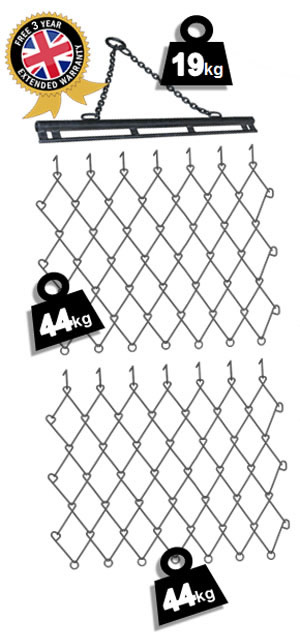 TINE: Fixed
DEPTH: Professional 10ft depth
WIDTH: 6ft wide
WEIGHT: 107kg (2 x 6ft mats 88kg, drawbar 19kg)
6ft x 10ft chain harrow
supplied with a heavy duty drawbar
£530.00
RRP ex VAT
£510.00
ex VAT
£612.00
inc VAT
Was: £612.00 Now: £550.80
Please choose a harrow wider than your towing vehicle to keep a safe distance from the edge of your area and to remove tyre marks. For a general guide, please visit our Towing Vehicles page
*Call 01278 286 027 for next day, Scottish Highlands or European delivery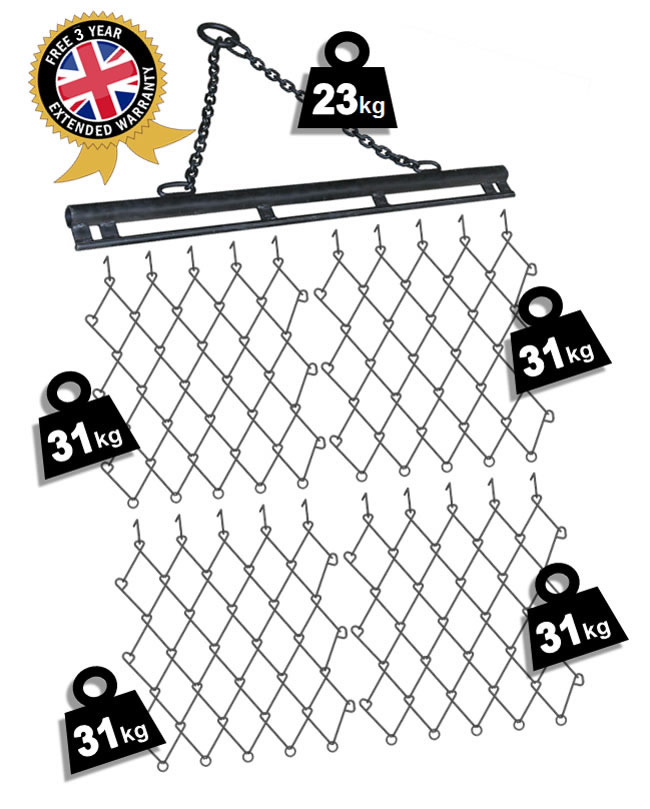 TINE: Fixed
DEPTH: Professional 10ft depth
WIDTH: 8ft wide
WEIGHT: 147kg (4 x 4ft mats 124kg, drawbar 23kg)
8ft x 10ft chain harrow
supplied with a heavy duty drawbar
£680.00
RRP ex VAT
£660.00
ex VAT
£792.00
inc VAT
Was: £792.00 Now: £712.80
Please choose a harrow wider than your towing vehicle to keep a safe distance from the edge of your area and to remove tyre marks. For a general guide, please visit our Towing Vehicles page
*Call 01278 286 027 for next day, Scottish Highlands or European delivery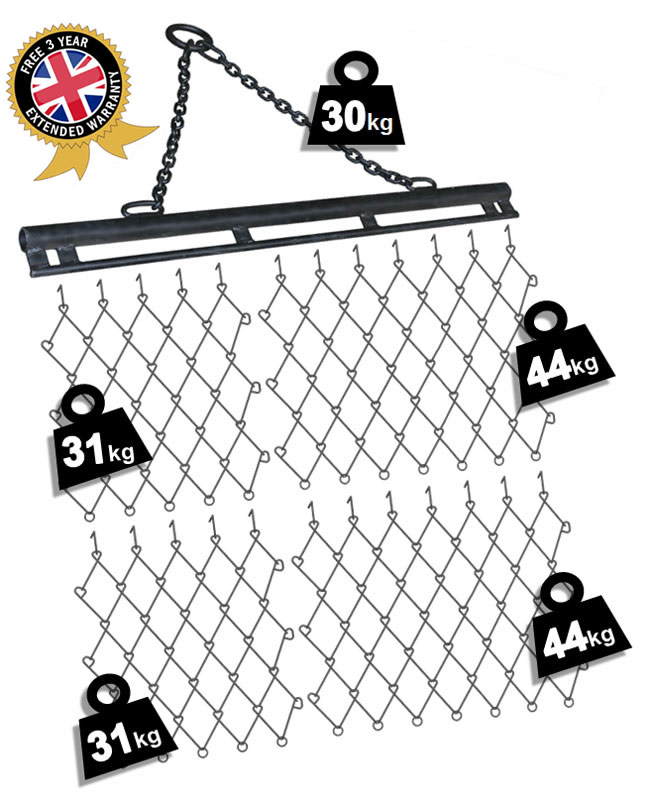 TINE: Fixed
DEPTH: Professional 10ft depth
WIDTH: 10ft wide
WEIGHT: 180kg (4 x 4ft mats 62kg + 2 x 6ft mats 88kg, drawbar 30kg)
10ft x 10ft chain harrow
supplied with a heavy duty drawbar
£810.00
RRP ex VAT
£790.00
ex VAT
£948.00
inc VAT
Was: £948.00 Now: £853.20
Please choose a harrow wider than your towing vehicle to keep a safe distance from the edge of your area and to remove tyre marks. For a general guide, please visit our Towing Vehicles page
*Call 01278 286 027 for next day, Scottish Highlands or European delivery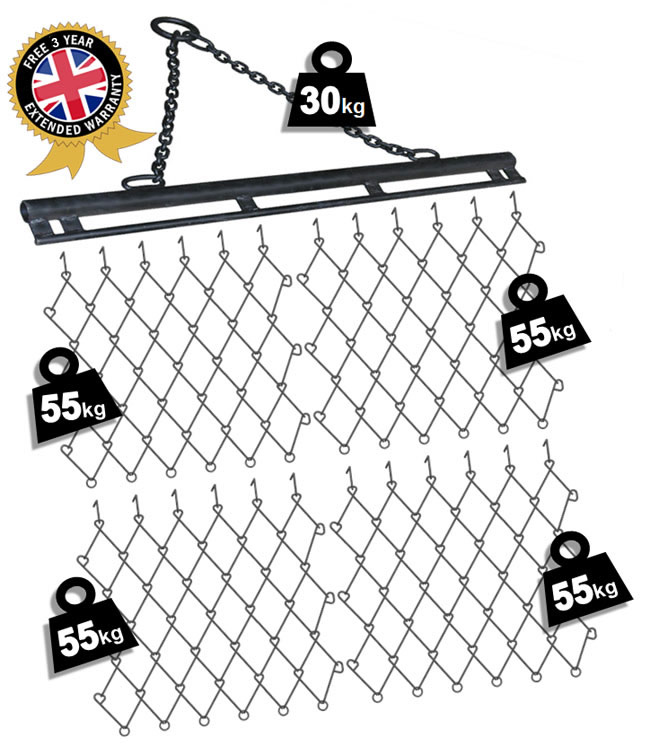 TINE: Fixed
DEPTH: Professional 10ft depth
WIDTH: 10ft wide
WEIGHT: 250kg (4 x 5ft mats 220kg, drawbar 30kg)
10ft x 10ft chain harrow
supplied with a heavy duty drawbar
£810.00
RRP ex VAT
£790.00
ex VAT
£948.00
inc VAT
Was: £948.00 Now: £853.20
Please choose a harrow wider than your towing vehicle to keep a safe distance from the edge of your area and to remove tyre marks. For a general guide, please visit our Towing Vehicles page
*Call 01278 286 027 for next day, Scottish Highlands or European delivery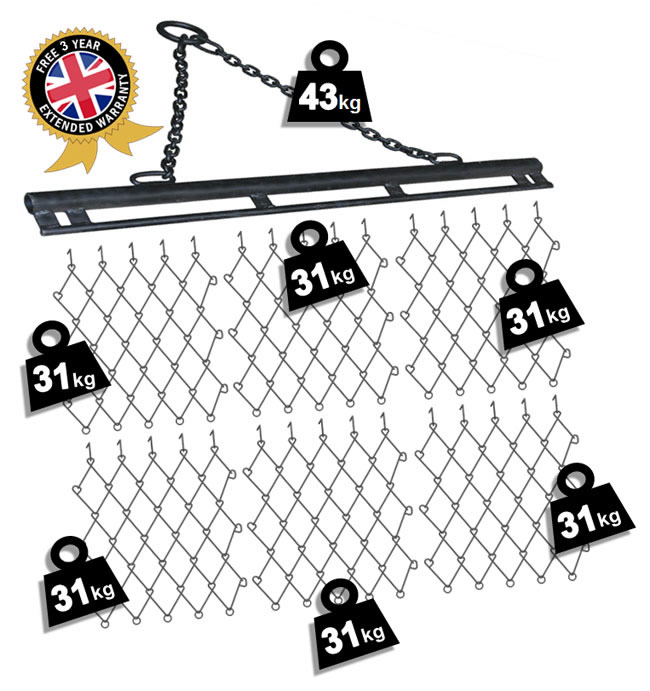 TINE: Fixed
DEPTH: Professional 10ft depth
WIDTH: 12ft wide
WEIGHT: 229kg (6 x 4ft mats 186kg, drawbar 43kg)
12ft x 10ft chain harrow
supplied with a heavy duty drawbar
£810.00
RRP ex VAT
£790.00
ex VAT
£948.00
inc VAT
Was: £948.00 Now: £853.20
Please choose a harrow wider than your towing vehicle to keep a safe distance from the edge of your area and to remove tyre marks. For a general guide, please visit our Towing Vehicles page
*Call 01278 286 027 for next day, Scottish Highlands or European delivery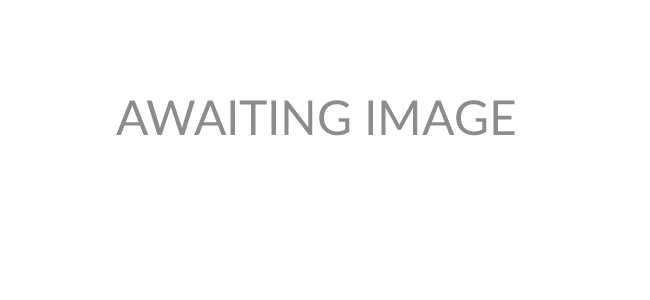 TINE: Fixed
DEPTH: Professional 10ft depth
WIDTH: 12ft wide
WEIGHT: 259kg (4 x 6ft mats 216kg, drawbar 43kg)
12ft x 10ft chain harrow
supplied with a heavy duty drawbar
£1025.00
RRP ex VAT
£1005.00
ex VAT
£1206.00
inc VAT
Was: £1206.00 Now: £1085.40
Please choose a harrow wider than your towing vehicle to keep a safe distance from the edge of your area and to remove tyre marks. For a general guide, please visit our Towing Vehicles page
*Call 01278 286 027 for next day, Scottish Highlands or European delivery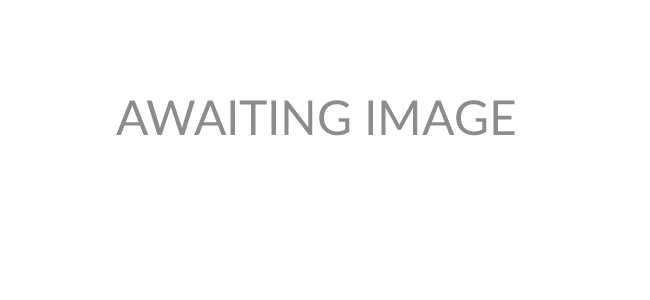 TINE: Fixed
DEPTH: Professional 10ft depth
WIDTH: 12ft wide
WEIGHT: 247kg (2 x 8ft mats 173kg + 2 x 4ft mats 31kg, drawbar 43kg)
12ft x 10ft chain harrow
supplied with a heavy duty drawbar
£1025.00
RRP ex VAT
£1005.00
ex VAT
£1206.00
inc VAT
Was: £1206.00 Now: £1085.40
Please choose a harrow wider than your towing vehicle to keep a safe distance from the edge of your area and to remove tyre marks. For a general guide, please visit our Towing Vehicles page
*Call 01278 286 027 for next day, Scottish Highlands or European delivery
BUY FIXED TINE CHAIN HARROWS
FIXED TINE SEMI-PROFESSIONAL 5ft DEEP CHAIN HARROWS
FIXED TINE PROFESSIONAL 10ft DEEP CHAIN HARROWS
BUY 3-WAY TINE CHAIN HARROWS
3-WAY TINE SEMI-PROFESSIONAL 5ft DEEP CHAIN HARROWS
3-WAY TINE PROFESSIONAL 10ft DEEP CHAIN HARROWS
BUY SINGLE CHAIN HARROW MATS & DRAWBARS
Back to BUY CHAIN HARROWS ONLINE